About us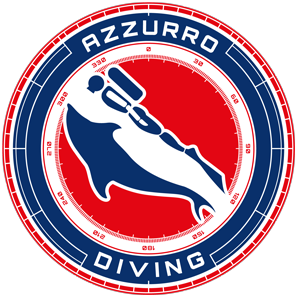 Azzurro Diving Centeris run by Athanasios Pras, 3 * Star trainers' instructor of E.O.Y.D.A - C.M.A.S, Instructor of P.A.D.I, ANDI DAN & EFR Instructor and Trainer (Emergency First Response) and other organizations. Azzurro Diving Center's activity in the Autonomous Diving area starts in 2003, is an Instructors' Training Center, and can undertake all kinds of underwater works like cleaning of ships, port inspections and repairs, setting of pipe lines and maintenance, fish farming and more....
Azzurro Diving is a recognized diving crew from Ministry of Shipping and the Aegean Coast Guard Headquarters Central Port of Piraeus with Registry No. 85.
Azzurro Diving is equipped with the safest materials and dive equipment, fulfilling the requirements in the standards of EBETAM ISO.
Azzurro Diving is a recognized school of diving education services, licensed for organized - guided diving services and diving gear rental services from the Ministry of Merchant Marine and the Port Authorities of Piraeus with Registration Number 42 and issues certificates of E.O.Y.D.A, CMAS, PADI, ANDI and other organizations.
In the fields of First Aid education and training of trainers, Azzurro Diving Center is collaborating with E.F.R organization (Emergency First Response) and D.A.N. (Divers Alert Network).
At Azzurro Diving you will find professionals in the field of diving that will meet your needs either for your education or diving operations and works.
In our store you will find diving equipment of various brands, as well as authorized service for maintenance and repair of your equipment.
Azzurro Diving offers transportation for the equipment and trainees to the dive spot, while it regularly organizes diving trips, to nearly 40 dive sites daily, as well as short diving trips, with its privately owned 7.50 meters inflatable boat.